About the Award
The Professional Services Startup of the Year Award has been introduced to celebrate socio-economic benefits to clients, ingenuity and excellence in the exploding applications of technology in professional services.
The Professional Services Startup Award is different to the Awards for firms and practitioners in the way the Award is adjudicated. We apply Steve Blank's definition of a startup.
Is your startup eligible?
If you can answer yes to the following questions then you are eligible to enter this Awards category:
We provide a professional or quasi-professional service in law and/or accounting and tax and/or management consulting and/or built environment and/or specialist IP and related services?
We publicly refer to our business as a 'startup'?
We're at either bootstrapping, seed or series A funding stage?
Judging process
Stage 1: All entries will be assessed by beaton against three equally weighted criteria of expected/actual socio-economic benefits to clients, ingenuity and execution excellence. We will use information collected from you in the entry form to determine the short list of entries proceeding to Stage 2.
Stage 2: Several hundred C-suite leaders of medium-large professional services firms in Australia and New Zealand will be confidentially polled by beaton on the short list of entries from Stage 1. The top five startups will be named the Finalists and go forward to Stage 3.
Stage 3: Each Finalist is invited to provide a 5 to 6 minute video pitching why they should win the 2020 Professional Services Startup Award. The videos will be judged by a panel comprising senior members of beaton and guests from IP Australia and the Digital Innovation Festival in Victoria.
Finalists will be invited to the Client Choice Awards gala dinner on 19 March 2020 in Melbourne.
Please be aware there's only glory for being the winner, no direct prize money. But, no doubt investors will sit up and take notice.
Timeline
These are the key dates for the 2020 Professional Services Startup of the Year Award which you need to know:
Stage
Dates
Entries open
Entries close
6/11/2019
24/1/2020
Finalists announced
19/2/2020
Top 5 Finalists submit a short pitch video
4/2/2020
Winner announced
19/3/2020
Entry Form
Entries for this award will open on 6 November 2019 so check back then to submit your startup's details.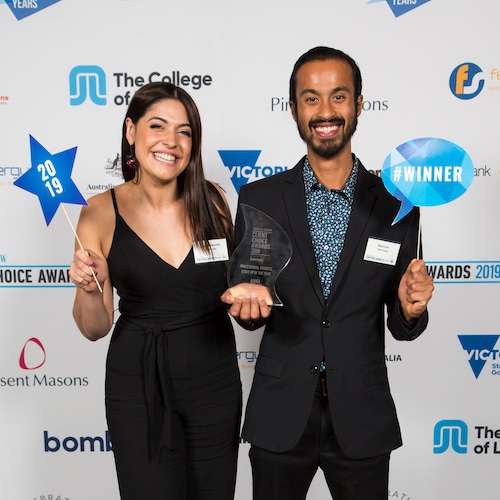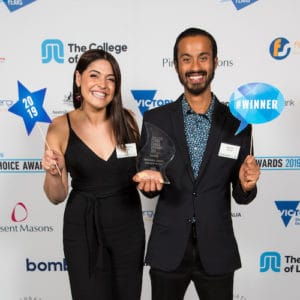 It's an honour to have co-won the Client Choice Award for Professional Services Startup of the Year. It's so encouraging to have the work the team is putting in acknowledged, and to see that people understand the importance of access to justice. Our core mission is to improve our clients' legal experience by reducing barriers to justice, so, in our early stages, this Client Choice Award is a source of pride and motivation.
Noel Lim, CEO and Co-founder – Anika Legal