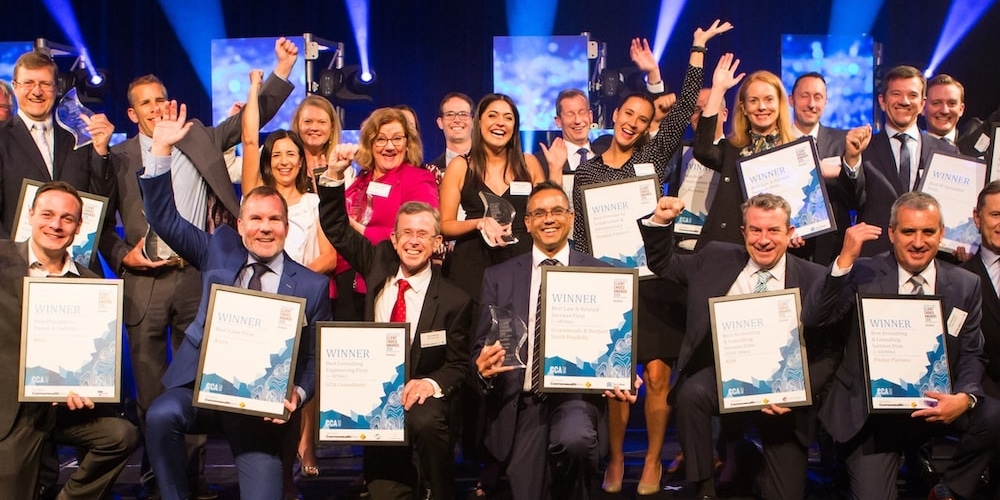 Professional Services Startup of the Year 2020 – Nominees
Thank you for agreeing to review the nominees for the 2020 Professional Services Startup of the Year Award.
Please read through the details of our 7 shortlisted nominees below and note down up to 5 that you think should progress through to the final round of judging.
A startup's idea may be based on innovation that is pure tech, pure business model or a hybrid of the two;
We'd like you to base your votes on these 3 criteria: socio-economic benefits, ingenuity and executional excellence; and
The names of the startups we've invited you to vote on are embargoed until 19 February when these and all other Finalists will be announced.
Please note that clicking on the names of any of the nominees will take you to that organisations website should you wish to read more about them.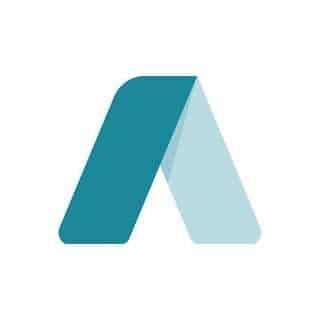 Services offered: Anika Legal provides free online legal assistance to vulnerable Australians and legal education to law students. We do this through an online platform which connects people who need legal help but are struggling to access it with law students who want practical training, and our supervising lawyers.
Problem being solved: Each year 490,000 Australians don't get the legal help they need due to an overburdened legal system. Only 0.3% of Australian qualify for legal aid, and many face barriers to justice posed by their disability status, cultural background, or gender.
Why they're better than close competitors: We provide the leading service for our clients by embracing innovation and being user-led and ensuring our services are compassionate, easy to access (plain English and online) and free.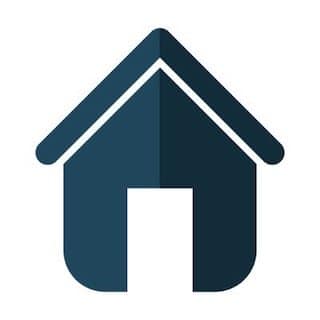 Services offered: FamilyProperty is an exciting new tool that streamlines the entire family law property settlement process through a unified platform and empowers you to focus on outcomes not admin.
Problem being solved: Family Law is ripe for change. The current system is outdated, complex & confusing, causing delays, costs & stress to families. Property settlements are prone to manual errors & the disclosure process is a "nightmare" for all involved. This results in an experience which is time consuming, costly & focused on litigation, not resolution.
Why they're better than close competitors: Described as a "game changer": 1. FamilyProperty is the only end-to-end solution that automates the entire property settlement process. 2. Our unique & innovative interactive balance sheet enables proposals to be modelled, compared & converted to Court documents at a click of a button. 3. FamilyProperty is built for the entire family law ecosystem, from lawyers, mediators & organisations, to the general public.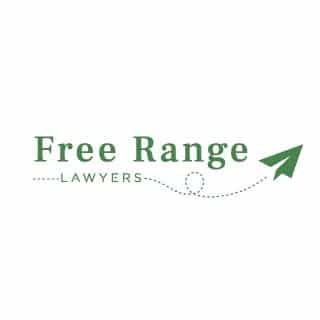 Services offered: We help SME firms make more money, by enabling them to take-on work they would otherwise turn away.
We help individual lawyers create a portfolio career that provides more control and balance than traditional 'BigLaw'-or-in-house work offers. We do this by providing SME firms with carefully selected remote working freelance lawyers to work on a temporary basis.
Problem being solved: SME firms regularly turn work away due to resource/skills issues = significant lost revenue. Lawyers want more control and balance in their work. Knowledge work 2020 = activity no longer needs to be in big cities. So we link SME firms with remote working lawyers for mutual benefit.
Why they're better than close competitors:
We:
a) get talent others can't reach,
b) democratise access to work,
c) reduce environmental footprint,
d) improve lives, families and communities.
We re the first contract lawyer service to specifically help SME law firms.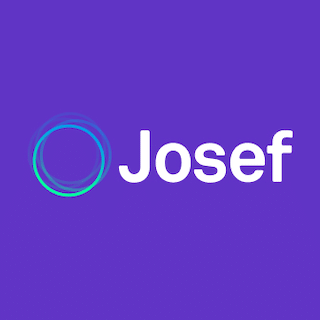 Services offered: Josef is an easy-to-use legal automation platform. Any legal professionals can design and build bots on Josef to automate parts of their day-to-day work. Bots built on Josef can automate intake, triage and data gathering, provide legal guidance and advice, and draft legal documents.
Law firms and in-house legal teams have already built more than 5,000 automation tools on Josef. These bots improve the client experience, reduce repetition and save time by streamlining processes. Josef is used by some of the best and most innovative legal teams in the world to drive distributed adoption of legal technology, from global firms like Clifford Chance and Herbert Smith Freehills, to groundbreaking American firms like Wilson Sonsini Goodrich & Rosati, and organisations such as the American Bar Association.
Problem being solved: For too many people and businesses, legal services are difficult to access. For too many lawyers, legal technology is hard to use. Josef's easy to use automation platform makes legal services more accessible, by empowering legal professionals to build bots that automate repetitive work, streamline processes and improve the client experience.
Why they're better than close competitors: Competing legal automation platforms require training and expertise that is beyond most lawyers – so they end up being used exclusively by technical experts. Josef is different. We empower the subject matter experts – the lawyers – to build, maintain, update and control their own automation tools.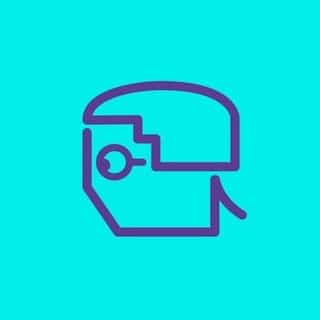 Services offered: Criminal law service connecting clients to top criminal lawyers at affordable fixed fees. The MyDefence platform allows clients to log in and view the progress of their criminal matter at any time.
Problem being solved: MyDefence solves the problem of providing access to top criminal lawyers for middle income earners who do not qualify for legal aid, and cannot afford a full service law firm. The platform offers 24/7 access to a client's advice, progress of their matter, and basic information like their next court date.
Why they're better than close competitors: Most criminal law firms negotiate with prosecutors at court charging for each appearance. MyDefence leverages all the communications technologies to assist in resolving matters before a client's next court date for fixed fees, reducing stress on the client, and saving them time and money.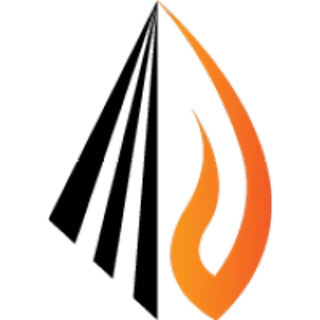 Services offered: There are 4 core service elements offered by Nuwaru:
Full service tax and accounting firm – available for advisory/opinions, compliance review, products, virtual CFO, virtual tax director and other 'at call' assistance.
Talent platform – Nuwaru is building one of the largest platforms for seconding tax and accounting staff to assist with project work, tax compliance, running and/or supporting in-house finance/tax functions and placements in professional services firms.
B2B white label & latency solution – We work with professional accounting and law firms to white label our services and provide high calibre resources to cover their senior resource gaps.
Partial and full outsourcing – We utilise our senior technical and advisory staff (comprising ex-Big 4 partners and ex corporate senior executives), our talent market place and our offshore partners (together referred to as our "engine") to deliver partial and full outsourcing solutions to clients.
Problem being solved: Clients want Big 4 capability and experience without the ridiculous price. We deliver by removing overheads so clients only pay for us, not the fancy offices. Further, Big 4 partners are forced into retirement when still at their peak. We provide them and the finance/tax gig economy a home.
Why they're better than close competitors: Bucket loads of experience – we are all ex-Big 4 senior partners or have run tax functions. True value – a virtual firm without the staff layers and excessive overheads (rates are a third of Big 4). Meaningful access – We don't focus on leverage, clients have direct access to the partner.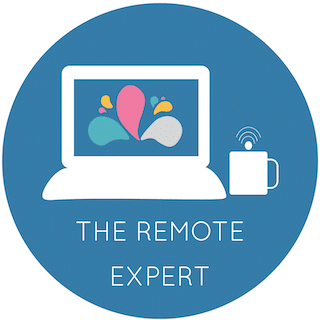 Services offered: The Remote Expert is a legal services firm like no other. Emma Heuston is a lawyer, author, lady boss and service business magic maker. The point of difference for the Remote Expert is that Emma Heuston, the Founder and Principal, doesn't only do legal work, she supports clients and their online service business in a holistic way. The Remote Expert assists clients and their businesses through the signature program, "Supercharge". Taking the time to see what service their clients offer and how it is coming across in their social media channels and website and whether they have clarity around their messaging. Then Emma works with her clients to look at how they can grow and protect their brand. Only then does the Remote Expert look at their clients need in terms of customised legal documentation, with a particular focus on flexible, agile and remote work arrangements. The final piece of the Remote Expert jigsaw puzzle is helping clients propel their business forward and help them see the possibilities of partnerships and outsourcing. Service businesses should not be limited to 1:1 client consults or restrained by location. There are so many ways service business owners can move beyond this.
Problem being solved: The Remote Expert helps women with online and remote services businesses consolidate their operations and achieve the results necessary to grow and scale their business.
Why they're better than close competitors: Emma Heuston not only has qualifications as a lawyer but also postgraduate qualifications in online business strategy. The Remote Expert is a symbiotic blend of these two elements, offering something like no other legal services business in Australia.
To cast your vote on which nominees should progress to be finalists, please return to your judging invitation email and click through on your personalised survey link. Each individual is entitled to vote once only and your feedback will be kept completely confidential.