How are the Awards judged?
The Awards for this category are judged solely on the survey scores we receive from your clients.
Our online survey asks clients to rate and comment on firms' brands and performance in delivering services on a range of criteria including quality, value for money, price and innovation. In addition to this, clients also have the opportunity to rate individual practitioners who they feel deliver exceptional quality and service.
What results do we get?
Finalists for each awards category will be announced shortly after the survey period closes. Winners are then announced in March 2024.
Firms entering this Awards category are eligible to purchase Beaton Benchmarks reports. These exquisitely detailed reports show you how clients and prospects perceive your firm from both a brand and client service perspective. They can also be used to benchmark your firm against competitors, drill-down to examine results at a service line level and track how your performance is trending.
To find out more about Beaton Benchmarks please visit the Beaton website here or contact us and one of our account managers will follow up with you.
What do we have to do?
Complete the online entry form by clicking the 'Enter now' button at the bottom of this page.
Submit your client contact details by the date listed in the table below – this should be a complete list of all the clients and referrers of your firm.
That's it! Beaton will take care of the rest including cleaning and auditing your client contact details), issuing invitations and reminders to clients, and providing respondent support for any clients who have questions or issues during the survey period.
Key dates
These are the key dates for the 2024 Client Choice Awards which you need to know:
Stage
Dates
Entries open
Entries close
19 June 2023
25 August 2023
Deadline for client contact details submission
25 August 2023
Surveying starts
Surveying ends
18 September 2023
14 February 2024
Winners announced
20 March 2024
What are examples of firms eligible to enter the Specialist IP & Related Services category?
Patent and trademark attorneys, related law and commercialisation services.
How many clients do we have to submit in our contact list?
There are no hard and fast rules around a minimum size of client contact list required. However, the file you submit should at least include the details of all clients who have received services from your firm in the previous 12 months. Responses from clients older than 12 months are also encouraged so to increase the amount of valuable feedback you collect you should submit the biggest client contact list you can.
If you have any questions about the client database submission process please contact Ewa Foroncewicz by email at ewa.foroncewicz@beatonglobal.com or by phone at +61 3 8373 2605.
My firm has submitted the entry form, but we are not able to submit the client contact details in time – can we still enter?
No. Your client contact details are an integral part of entering the Awards.
Do we have to purchase a Beaton report to be eligible to win an Award?
Judging the Awards is not related in any way to whether a firm does or doesn't subscribe to Beaton's reports.
What Awards can we win?
Entrants in the Specialist IP & Related Services Awards category can win the following Awards:
Best Specialist IP & Related Services firm (>A$20m revenue)
Best Provider to Construction & Infrastructure
Best Provider to Financial & Insurance Services
Best Provider to Government & Community
Best Provider to Mining, Oil & Gas
Best Provider to Power & Utilities
Best Provider to Property
Best CX Firm: Specialist IP & Related Services
Most Innovative Specialist IP & Related Services Firm
Against whom are we competing?
For the Specialist IP & Related Services Awards listed above you will be competing against other firms who have entered into the Specialist IP & Related Services category.
For all the other Awards listed above you will be competing against all firms who have entered the Client Choice Awards across all categories: Accounting & Consulting Services, Built & Natural Environment Consulting, Law & Related Services, and Specialist IP & Related Services.
Do our clients know that we have provided their details to Beaton?
All respondents who complete the survey are informed which firms provided their contact details when they submit their survey. As part of our continuous improvement initiatives, some respondents are also informed in the email invitation before starting the survey. No firm will be affected by this.
How secure is our client data?
Beaton makes the utmost effort to ensure the security of firms' client lists.
Firstly, Beaton asks clients to transfer their client lists to Beaton using Beaton's Secure File Transfers Protocol (SFTP). SFTP employs both at-rest and in-transit encryption making sure that the data is secure when resting on the server, and when being uploaded or downloaded. This is done to avoid the inherent security risks associated with transferring files by email, where the email content is not encrypted, and the email can be intercepted.
Second, upon receiving the client lists, these are stored only on secure servers. These servers are encrypted so that if the servers themselves are physically stolen the client files still cannot be accessed. Access to these encrypted servers is restricted to the Beaton research team.
Beaton will destroy the client lists and any copies of it within 24 months of the completion of the survey process unless express instructions to do otherwise are received by Beaton.
Will our client data be used for anything else?
Beaton agrees to hold the contents of firms' client lists confidential and will use the lists only for the purposes of The Client Choice Awards and related research products that are by-products of the survey process, including Beaton Benchmarks and Beaton Compass, unless express instructions to do otherwise are received by Beaton.
Why have the revenue brackets changed this year?
From 2023 onwards, the Client Choice Awards are responding to changes in industry structures by reconfiguring the size bands for three of the four professions we measure.
Big firms are getting bigger, in part by the acquisition of smaller firms and diversification of their services. Mid-size firms are merging in a quest for scale and being better equipped to serve the needs of their clients. The middle is being hollowed out and some previously small firms are growing.
To reflect these industry realities and to maintain a healthy field of candidates in each category, we are updating the $30m-$50m category to $30m-$100m. Accordingly the $50m-$200m category will now become $100m-$200m. Other categories like the best overall firm in a profession and the cross-profession categories of the best firm in six client industries, innovation and CX are not affected.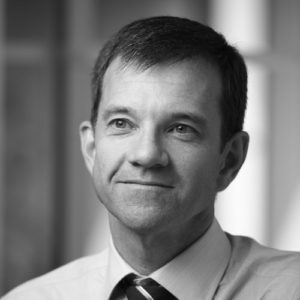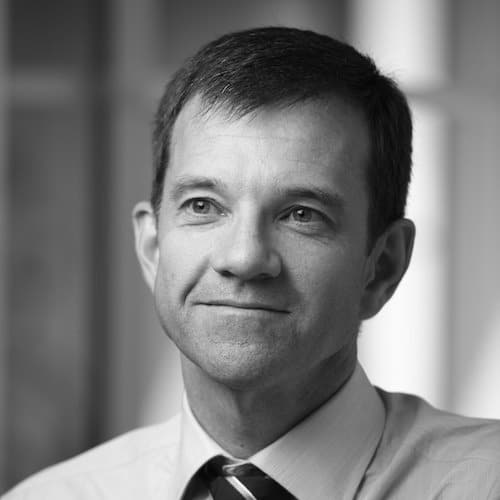 Our success comes about because of the wonderful team that we have built across Australia and the fact that everyone at FB Rice works incredibly hard every day to deliver superior service to a wonderful set of clients. We have also worked diligently to ensure the firm's culture and values empowers our people to deliver for their clients. That we have been again recognised by the Client Choice Awards is evidence that our clients recognise our distinctive approach and I am delighted to see the team receive this recognition again.
Brett Lunn, Managing Partner – FB Rice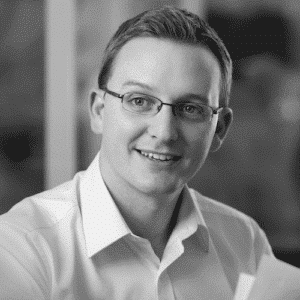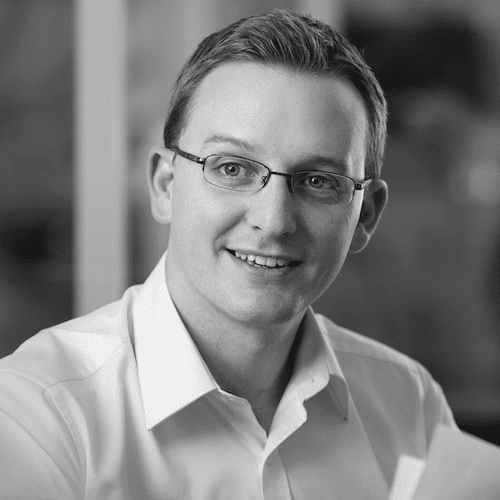 I am delighted by this recognition for the effort my team continues to put in to serving our clients. It is a privilege to work with a wide variety of wonderful clients all driven to improve Australian and global healthcare through technological innovation. It is equally a privilege to work with such a dedicated team here at FB Rice, who work incredibly hard to deliver IP protection that truly aligns with our clients' goals.
Steve Gledhill, Partner – FB Rice