How practitioners can win a Client Choice Award
As a practitioner, your firm has to be in it, for you to win it.
Make sure your firm enters. As an individual practitioner, you can only be eligible through your firm's entry.
To understand how this works click here.
Award categories for practitioners
For practitioners in Accounting, Consulting Engineering, Law and IP Specialist firms in Australia and New Zealand there are separate categories of Award. These Awards were introduced four years ago – and are like no other awards. And one of these winners will achieve the status of Best Professional.
Your clients will nominate you and score you on quality and service, give reasons for their scores too. And if you are a Winner you will learn what your clients said about you – although not which clients said what. Read why here.
Congratulations to the 2017 Client Choice Awards practitioner winners!
Click
here
 to view the 2017 Client Choice Awards winners list.
Best professional sponsor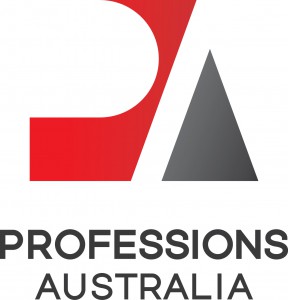 Professions Australia is the national peak body for the professions. We have been the voice of the professions to government since 1971. Our vision is to operate as the recognised national authority on professional idea, conduct, standards and practice in service of the community.
Application process

There is no application process for practitioners, you are entered when your firm enters. As your clients are assessing your firm's submission they will have opportunity to nominate the practitioners that interacted with them and assess their overall client service.  This is why it is important to make sure that your firm is in it, for you to win it!
Please be aware that you must not contact your clients telling them to participate in this process or to nominate you. Doing so may disqualify you and your entire firm from the awards.
Timetable and dates
| | | | |
| --- | --- | --- | --- |
| Applications | Research and analysis conducted | Finalists announced | Winners announced |
| Applications are closed now | September 2017 to January 2018 | February 2018 | March 2018 |
Judging process for practitioners
The diagram shows the six steps involved in the judging process that identifies those practitioners that reach the Finalist stage and are ultimately Winners of these categories of Client Choice Awards.

If you have any questions about the judging process for practitioners please write to George Beaton at george.beaton@beatonglobal.com.
Client Choice Award categories for Practitioners
| | | |
| --- | --- | --- |
| | | |
| Best Accountant Award | Best Consulting Engineer Award | Best Lawyer Award |
| | | |
| | Best IP Specialist Award | |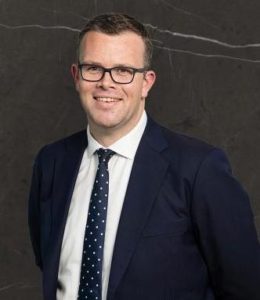 Winning the 2015 award for Best Practitioner in Australia and New Zealand is very important to my firm, McInnes Wilson, and to me personally.
Being named Best Practitioner in Australia and New Zealand is recognition from the people that matter most to us, our clients. The Financial review Client Choice Awards are truly unique in this respect.
McInnes Wilson has a strong culture of putting our clients needs first and foremost. This is something we seek to instil in all of our staff, both professional and support, from day one with the firm. Doing the little things like going to the client and meeting with them in their office rather than making them come to us, making sure that on every matter the relevant principal is always available to the client, and returning calls and emails urgently and making sure we invest time and money back into all of our clients.
These may all seem like small things. But it is small things such as these that make the difference.
We rely heavily on referrals and feedback from clients in developing future business, so it is pleasing to be recognised by our clients for nurturing those relationships.
Mark Woolley
Principal, McInnes Wilson
Testimonial
Cooper Grace Ward was delighted to be the winner of the Financial Review Client Choice Awards 2017 for the Best Law Firm (revenue under $50M) and the Best Professional Services Firm (revenue under $50M). This is the most pure award; it is the clients who chose. We are humbled to win but realise our clients have every right to expect the very best from us.
Chris Ward
Testimonial
We have had a strong focus on delivering excellent client service for the past decade.  As such, we feel very honoured to have this hard work recognised by our clients this year.
Dr Brett Lunn
Testimonial
To win a Client Chocie Award demonstrates our commitment to providing exceptional service, both to our staff and to our Clients. This assists us in attracting and retaining the best people as well as be considered for the more prestigious and iconic projects.
Jose Granado