Highlights of the Financial Review Client Choice Awards 2019
A record crowd enjoyed the gala 2019 Client Choice Awards ceremony and dinner in Melbourne in March 2019.
Paul Hugh-Jones, MC for the evening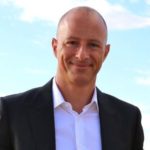 , our Sponsors, The Financial Review team and the beaton team welcomed all Finalists and friends at the dinner and were there to celebrate the Winners.
"Congratulations to all the 2019 Client Choice Awards finalists and winners and thanks to the 350 people who came for making our 15th awards evening such a success. Thanks also to the Victorian government and the Hon Jane Garret for their support."
Social media stream
Testimonial
Dozens of organisations hand out awards to professional service firms each year. The Client Choice Awards are far and away the most significant, and the ones we most want to win, for two reasons. First, it is our clients, and large numbers of them, who determine the winners, so the Awards have great respect and cachet. Secondly, our staff and clients notice and care when we win these Awards, so it is good for future business.
Tony Frost
Testimonial
Client recognition is the most gratifying recognition to receive. We always strive to do our best for our clients and it is very pleasing to receive an award that recognises excellence in client focused professional work. I am very honoured to win both my professional award category and the overall best professional award.  At Phillips Ormonde Fitzpatrick, our vision is to truly partner with our clients for their business success. The Client Choice Awards are positive validation that my firm and I are successful in delivering that vision.
Dr Edwin Patterson
Testimonial
Winning a Client Choice award is a great achievement. It recognises that the work we do is valued by our clients and that we are delivering an industry-best client experience. It helps motivate the business focus on clients and, in conjunction with the benchmark report, provides insight and a measure of effectiveness for our client focused business strategies.
Doug Johnson