Highlights of the Financial Review Client Choice Awards 2017
A record crowd of more than 340 enjoyed the gala 2017 Client Choice Awards ceremony and dinner in Sydney in March 2017.
Paul Hugh-Jones, MC for the evening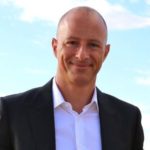 , our Sponsors, The Financial Review team and the beaton team welcomed all Finalists and friends at the dinner and were there to congratulate the Winners.
"It was great to see the who's who of professional services celebrating the Finalists and Winners, catching up with colleagues and friends. Thanks everyone for a wonderful evening celebrating 'Excellence'"
About the Awards
The Client Choice Awards for firms have been the most prestigious for professional services firms in Australia since 2005. In 2018 the very successful Awards for individual practitioners will continue, now in their fourth year. And, following the recent successes of Kiwi law and consulting engineering firms, both types of Awards will again include New Zealand. The Trans-Tasman rivalry has another dimension! 
The print and online editions of The Financial Review will carry news and stories about the Finalists, Winners and the Awards night and ceremony. Click here to find out more about our media partnership.
Testimonial
Recognition that comes from positive client experience is the best recognition to receive, and I am delighted to be one of the 2017 Client Choice Award winners.
Jennie Mansfield - Best Professional
Testimonial
It is an honour to be consistently recognised in the Client Choice Awards, which we see as a positive endorsement of our client-centric approach. The detailed outcomes from beaton provide invaluable insights into our client's priorities, and how we can continue to evolve our offering to be the firm with which our clients love to work.
Sue Kench