This is the first in a new series of posts showcasing some of the winning firms from Client Choice Awards 2020.
Today beaton talks with Bronwyn Shelsher, Studio Manager at ArtMade Architects, winners of the Best Architecture Firm (less than $30m revenue) category.
---
Q. What attracted ArtMade to enter Client Choice Awards?
When it comes to Architecture we are all striving for aesthetic excellence, hence the majority of industry awards are generally design focused in nature. The Client Choice Awards provided a unique opportunity to gain insight into the customer experience, placing the client as the sole arbiter. We saw the awards as an opportunity to gather critical feedback on our clients experience in all aspects of our service, from quality through to pricing.
Q. How did you find the process and how useful and actionable was the feedback you received from clients?
The Client Choice Awards provided us with a professional and easy to use survey format that we could email to our client database. Once we had made sure our client list was up to date and determined the best method of email distribution the process was very simple from there on. Basically we just sat back and waited for the responses to come in. ArtMade has been established for over twenty years, the feedback was very beneficial and will assist us to pursue an excellent client experience.
Q. Were you actively collecting and using client feedback prior to entering Client Choice Awards? If yes, what method(s) were used and to what purpose was the feedback put?
Prior to entering the Client Choice Awards we had engaged a company to contact some of our clients over the phone and obtain their critique of our services. The feedback we obtained from this process was used as testimonials on our websites. The process was quite costly and we were only able to obtain feedback from a small number of clients.
Q. What benefits has taking part in Client Choice Awards brought your firm?
Feedback from the Client Choice Awards was an excellent source of information that will allow us to optimise the performance of our practice in a strategic and smart way. We intend to use the client testimonials as a tool to assure prospective clients and to help us maintain a competitive advantage.
Q. What would you say to other firms in the Built & Natural Environment Consulting space who may be on the fence about taking part?
The awards are a very professional, simple and cost effective way to obtain valuable client feedback. You will get a fresh perspective on your business and if you are placed in your category you can give your business an instant seal of approval, enhancing your credibility. This was our first year entering the awards, we found it be very valuable and rewarding, we will definitely be entering in 2021.
---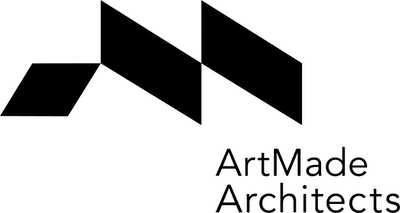 ArtMade believes true craftsmanship is built on the foundation of integrity and within each wall, is a layer of trust and passion. We stand behind the quality of our work because to us, each client is an extension of our tightly woven family.
Want to take part in Client Choice Awards 2021?

To enrol your firm in Client Choice Awards 2021 just click the 'ENTER NOW' button.

Simply select your firm's profession and size, read through what's involved then complete the short entry form.