The 6th post in our Winners Showcase series focuses on GML Heritage, winners of the Best Heritage Consulting Firm (less than $30m revenue) category in Client Choice Awards 2020.
---
Q. What attracted GML to enter Client Choice Awards?
The opportunity to better understand the thoughts of our clients about our service, and how we compared to other service providers was a very attractive proposition for us. We felt that the Client Choice Awards offered our clients the opportunity to provide open and unbiased feedback about their experience with us, as the questions have been devised by a third party.
Q. How did you find the process and how useful and actionable was the feedback you received from clients?
The process was straightforward. It was great to see the responses come through as the survey was distributed. The final report and Benchmarking Report was also helpful as it offers valuable insights into how we compare with other businesses of our size and sector. Understanding the aspects that clients value and their 'pain points' was clear. The way that the survey is structured enables us to easily take steps to refine our services and customer experience, and encourages to maintain our good work. We have been able to turn some of the feedback into client testimonials, which is great for our attracting new leads.
Q. Were you actively collecting and using client feedback prior to entering Client Choice Awards? If yes, what method(s) were used and to what purpose was the feedback put?
We actively collected information from our clients on a project by project basis by online survey. The feedback informed our QA system and helped us to manage our processes better.
Q. What benefits has taking part in Client Choice Awards brought your firm?
We are really proud to be named winners of the 2020 Best Heritage Consulting Firm. This endorsement gives our current and future clients extra confidence that they are dealing with industry leaders. It's wonderful recognition of our committed team, who work so hard to create great outcomes for our clients and heritage. Aside from the recognition, the Client Choice Awards have enabled us to gather more information about the way clients experience our services, what they value and where we can do better.
Q. What would you say to other firms in the Built & Natural Environment Consulting space who may be on the fence about taking part?
I would say go for it! The value we have received from the experience has by far outweighed the time and cost involved. Gathering valuable feedback from our clients shows them that we care, and we want to do continually improve our service to them.
---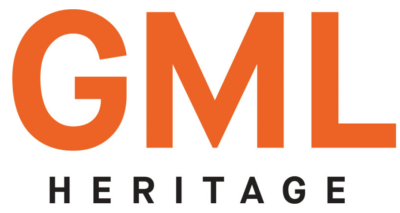 GML Heritage is one of Australia's leading heritage consultancies. We have 30 years of experience and more than 50 committed professionals in our team, including archaeologists, architects, historians and built heritage experts.
Want to take part in Client Choice Awards 2021?

To enrol your firm in Client Choice Awards 2021 just click the 'ENTER NOW' button.

Simply select your firm's profession and size, read through what's involved then complete the short entry form.