---
Q. What attracted Allan Hall Business Advisors to enter Client Choice Awards?
Our firm has continuously entered in the Client Choice Awards for the past 4 years as the awards recognise best practice in the professional services industry and are based on clients' votes. It is crucial to us at Allan Hall that we provide a service of excellence to our clients, so receiving recognition not from a panel of judges but from our clients is our utmost priority and is why it makes entering the awards so attractive to our firm.  
Q. How did you find the process and how useful and actionable was the feedback you received from clients?
The process for entering into the awards was very thorough, encouraging our managers and partners to reflect on the client experience and to recognise how we fulfil our clients' needs. Throughout the process of receiving reviews, FirmChecker provided a review platform that was invaluable to our firm, providing the ultimate insight into how our clients rated our services, ranging from value, recommendations, reliability, expertise, communication and much more. As a firm, we recognised every individual review, documenting and actioning all feedback to better improve our services as a whole and increase overall client satisfaction.
Q. Were you actively collecting and using client feedback before signing up to FirmChecker and entering Client Choice Awards? If yes, what method(s) were used and to what purpose was the feedback put?
Prior to the Client Choice Awards, we were collecting client feedback in an ad-hoc manner, seeking testimonials from clients for specific marketing needs or passing on any feedback given by clients to appropriate staff for their development.
Q. What benefits has taking part in Client Choice Awards and subscribing to FirmChecker brought your firm?
In taking part in the awards, we have had the privilege of recognising the importance of client feedback, which is constructive and helps us to improve as a firm. FirmChecker has again provided a safe platform for our clients to provide their feedback, to not only recognise our services but deliver a communication platform for clients to review, recognise and compliment on our services. Without this review and feedback, our firm wouldn't have been able to make the changes to better improve our overall client experience and furthermore place us in a position to be nominated for the Client Choice Awards 4 years running.
Q. What would you say to other firms in the Accounting & Consulting Services space who may be on the fence about taking part?
We would say go for it! The FirmChecker review platform helps you improve as a firm, whilst giving you the opportunity to recognise both your team members and your firm for the hard work you have done, overall benefitting your firm now and into the future.
---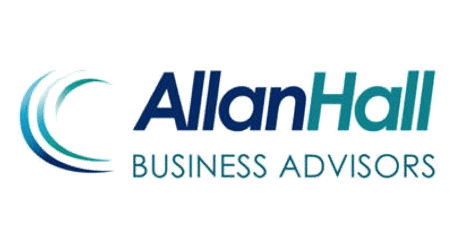 About Allan Hall Business Advisors
Allan Hall Business Advisors is a firm of Chartered Accountants and specialist business advisors established on the Northern Beaches in 1957. We are currently ranked 42nd in Australia in the highly regarded Australian Financial Review Top 100 Accounting firms.
With eight partners and around 90 staff, we have grown to become one of the largest, non-CBD, integrated chartered accounting and business advisory firms in Australia. It is our in-depth shared knowledge and experience across all our accounting and business services that we offer, not just basic compliance tools.
The Allan Hall way is one of mutual respect, an absolute client focus and a sense of community… and all while having a little fun along the way.
Want to take part in Client Choice Awards 2021?

To enrol your firm in Client Choice Awards 2021 just click the 'ENTER NOW' button.

Simply select your firm's profession and size, read through what's involved then complete the short entry form.