Joining us for the third of our Client Choice Awards 2020 Winners showcase posts is Archi-QS, winners of the Best Quantity Surveying Firm (less than $30m revenue) category.
---
Q. What attracted Archi-QS to enter Client Choice Awards?
We saw the Client Choice Awards as a great opportunity to connect and learn more about the people that we service. How else would we be able to provide what they need, right? We were looking for direct feedback from our clients and found the Client Choice Awards to be the right tool for that.
Q. How did you find the process and how useful and actionable was the feedback you received from clients?
As first timers, we found the process to be a great learning experience. The response rate was high, and gave us important information that we have utilised to develop our team further in multiple aspects of the business.
Q. Were you actively collecting and using client feedback prior to entering Client Choice Awards? If yes, what method(s) were used and to what purpose was the feedback put?
This is the first time we issued a client survey. We have always encouraged open communication and feedback from our clients, and used the feedback to improve our procedures and services. However, we have never collected data of this scale before.
Q. What benefits has taking part in Client Choice Awards brought your firm?
Taking part in the Client Choice Awards was a team effort. It brought us closer together and gave us the opportunity to reconnect with all of our clients on a larger scale. In the aftermath, discussing the result was rewarding and motivational; to see that our efforts are appreciated, and learn how to further improve, left us with new objectives and goals for the coming year.
Q. What would you say to other firms in the Built & Natural Environment Consulting space who may be on the fence about taking part?
To truly understand our client's needs, we require the unfiltered truth. With no panels, judges or self-nominations the Client Choice Awards are where the client's voices are heard. It is the feedback that matters.
---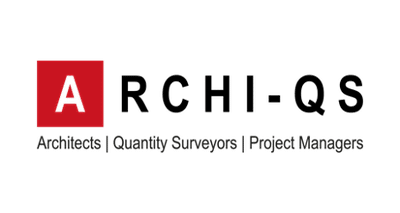 Archi-QS is a family owned and operated business driven by 26 years of experience and passion. Our multi-disciplinary team is comprised of Architects, Quantity Surveyors and Project Managers.
Family values exist as the fabric of our business, and we care for our clients and their projects as if they are our own. The close relationship to our loyal clients has been the main factor which has contributed to our success throughout the years. We are committed to deliver quality to our clients, to do so we need to understand their needs, often before they do themselves.
Want to take part in Client Choice Awards 2021?

To enrol your firm in Client Choice Awards 2021 just click the 'ENTER NOW' button.

Simply select your firm's profession and size, read through what's involved then complete the short entry form.