In the second of our Client Choice Awards 2020 Winners showcase posts we hear from AT&L, winners of the Best Consulting Engineering Firm (less than $30m revenue) category.
---
Q. What attracted AT&L to enter Client Choice Awards?
Our reasoning for entering into the Client Choice Awards was essentially twofold:
a) It provided us with the opportunity to test anecdotal feedback we had been receiving from our clients regarding our service offerings, under a professional and independent survey environment.
b) The potential to leverage the profile of AT&L by both competing, and as proven, winning the Award for our chosen field.
Q. How did you find the process and how useful and actionable was the feedback you received from clients?
The online process through beaton to both register and facilitate the survey process was relatively straightforward and we found that any questions we had along the way were quickly responded to. The actual feedback provided at the end of the survey process was invaluable, both as it provided a practical summary of our client's impartial feedback on what we were doing well and areas where we could possibly improve on the service we are providing. We have taken this feedback and used it to help improve the level of service and the way we do things here at AT&L.
Q. Were you actively collecting and using client feedback prior to entering Client Choice Awards? If yes, what method(s) were used and to what purpose was the feedback put?
Under our internal Quality processes we are always seeking to refine and improve the way we do things, however our external critique has primarily been based on personal feedback sought from our client partners on a one-on-one basis. This feedback was used to assist in refining the service offerings we provide to our clients and improving our internal processes and reporting.
Q. What benefits has taking part in Client Choice Awards brought your firm?
As a professional services provider our client's satisfaction with the services we provide is a key metric in how we measure the success of our business. Participating in the Client Choice Awards has provided us the ideal opportunity to gauge client feedback under an independent and professional framework.
Also, as we were ultimately assessed as a winner in our chosen category, AT&L has been able to leverage this outcome both as a marketing tool and to re-confirm to the broader industry the quality of service that AT&L are able to provide.
Q. What would you say to other firms in the Built & Natural Environment Consulting space who may be on the fence about taking part?
They should just do it. Even if you are not successful in receiving an award, it is a simple and inexpensive way to survey your Client base with regard to the services you are providing, under an independent and impartial process.
---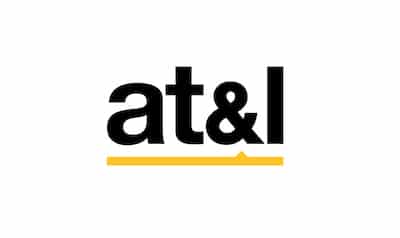 AT&L are a specialist in civil & structural engineering, project management and water servicing co-ordination. At AT&L we pride ourselves in delivering innovative, practical and sustainable solutions that meet our clients' objectives.
We foster rewarding business partnerships that often begin with one project but extend to many. We listen carefully, and we know how to combine our understanding and our experience to deliver valued solutions safely, on time and on budget.
Want to take part in Client Choice Awards 2021?

To enrol your firm in Client Choice Awards 2021 just click the 'ENTER NOW' button.

Simply select your firm's profession and size, read through what's involved then complete the short entry form.