---
Q. What attracted RJ Sanderson & Associates to enter Client Choice Awards?
We genuinely believe our team a very good at what they do and entering the awards was about confirmation for them.
Q. How did you find the process and how useful and actionable was the feedback you received from clients?
Feedback from clients has been awesome with lots of positive comments on social media and review sites that helps spread the RJS word.
Q. Were you actively collecting and using client feedback before signing up to FirmChecker and entering Client Choice Awards? If yes, what method(s) were used and to what purpose was the feedback put?
We have conducted surveys with clients that are specific to each advisor. This has meant we are able to have an internal advisor winner with the highest Net Promoter Score. This has been great to build morale with our team.
Q. What benefits has taking part in Client Choice Awards and subscribing to FirmChecker brought your firm?
The benefits are very much about public recognition for RJS as a company overall. It has also helped improve morale and culture due to the fact that all our team members are about helping our clients.
Q. What would you say to other firms in the Accounting & Consulting Services space who may be on the fence about taking part?
Feedback from clients either positive or negative is important and allows the business to twist & move to improve what is not working perfectly and enhance what is working.
---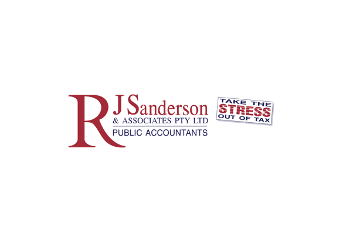 About RJ Sanderson & Associates
For over twenty years, individuals and business owners across Victoria have turned to the team at R J Sanderson & Associates for all manner of accounting, wealth management, business advisory and finance services. Recognised by the industry and clients alike as one of the best, we are committed to providing the highest level of service: honest advice, personalised attention and proactive, all-encompassing solutions.
Whether you require a tax return, solutions to accelerate your wealth, advice on restructuring your business, a loan solution and anything in between, we will take the time to understand your unique situation and determine the steps you need to take.
Experience, expertise and excellence — it's how we create a better financial future for you.
Want to take part in Client Choice Awards 2021?

To enrol your firm in Client Choice Awards 2021 just click the 'ENTER NOW' button.

Simply select your firm's profession and size, read through what's involved then complete the short entry form.