---
Q. What attracted Tilenni Stiles to enter Client Choice Awards?
The fact that it was client judged rather than by our industry peers. Our clients are our business so we need to get feedback directly from them to make sure we are going in the right direction and to help us improve: to find out what they think of our service, and more importantly what we are not doing right, so we can act on the feedback.
Q. How did you find the process and how useful and actionable was the feedback you received from clients?
The process was very easy and not time consuming at all. We still use the link on our emails for continued feedback and what we received was very actionable as most clients left their names, with not too many staying anonymous. All comments were constructive and we were able to address both the positive and negative feedback.
Q. Were you actively collecting and using client feedback before signing up to FirmChecker and entering Client Choice Awards? If yes, what method(s) were used and to what purpose was the feedback put?
No we weren't. We did ask clients for testimonials for our website and we do share positive feedback emails around the team, but no specific process was in place.
Q. What benefits has taking part in Client Choice Awards and subscribing to FirmChecker brought your firm?
To know that we are doing the right thing by clients, to get constructive feedback, to have the conversation with those giving negative feedback before it becomes an issue, and to improve processes. The certificates hanging in our reception area reinforce to clients why they should be with us and starts conversations with them about our achievement and how much our clients support what we do for them. It also opened up social media opportunities to reach a wider audience within our client base and our industry. It has strengthened our business plan and allowed us to tweak that as we get more feedback.
Q. What would you say to other firms in the Accounting & Consulting Services space who may be on the fence about taking part?
Not to be afraid of client feedback – you'd be surprised how positive it is. It's a great opportunity to find out what you are doing well (or not) and also see how you compare to others in the industry. The FirmChecker platform is also a great tool to help with forward planning and for strengthening client relationships/conversations through proactive problem solving.
---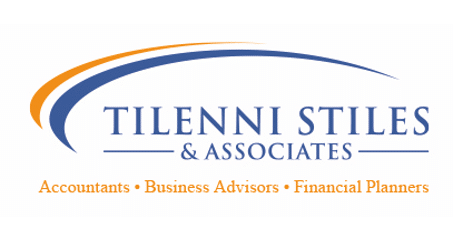 About Tilenni Stiles & Associates
At Tilenni Stiles & Associates our aim has been to construct a suite of tax, accounting, financial planning, finance broking and legal services under the same roof. It took some 20 years to get to the stage of getting an established and reputable legal practice into the same offices as us but the synergies of working together have been enormous for both practices and for our clients.
The rationale of his multi-disciplinary approach is recognising clients need different professional services at different stages of their lives and want to work with a trusted team. We don't treat clients at arm's length but rather we work collaboratively. Clients don't primarily pay us for quantitative service, they pay us for qualitative services; they trust us, they have peace of mind and we help clients to pass 'the sleep test'.
At the end of the day, we are only restricted by the constraints we place on ourselves and we need to aim as high as possible for both ourselves and our clients. That's why we are committed to the constant improvement and growth of our team and our service offering.
Want to take part in Client Choice Awards 2021?

To enrol your firm in Client Choice Awards 2021 just click the 'ENTER NOW' button.

Simply select your firm's profession and size, read through what's involved then complete the short entry form.