Michael Buck IP (MBIP) is an independently owned and operated patent and trade mark attorney firm, based in Brisbane and Sydney's North Shore, Australia. For the second year in a row, MBIP's clients recognised their excellent client service and rewarded them with the Best Specialist IP & Related Services Firm (<$20m revenue) Award at the 2021 Client Choice Awards.
NAB is the Principal Partner of the Awards.
We caught up with MBIP to explore why they have regularly entered Client Choice Awards and what they attribute to their continued success in their category.
As a multi-year Winner in Client Choice Awards, what benefits has taking part brought your firm?
Taking part in the Client Choice Awards has given us the opportunity to reflect on our relationships with our clients and the success of our business over the last 2 years. Winning the awards has bolstered our team's morale and we've attracted new talent to the firm. We have also found that prospective clients have commented positively on our wins.
What was the key factor in your firm's success?
We have cultivated loyal relationships with our clients and are fortunate they have been open and honest with their feedback. The fact that so many took the time to provide their valuable insights to help guide our team towards improving is a testament to the strength of our relationships.
What have you done over the past year to ensure continuity of client service excellence?
We have focussed on maintaining our high level of responsiveness by continuing to be engaged with our clients and not only speaking to them when they contact us. Relating to them on a personal level has been critical, especially in current COVID-19 times.
What is one lesson from your clients you have learned from the feedback you received?
Being an expert in your is field is important to clients but it isn't what sets us apart. From the feedback we've received, clients really appreciate our clear communication, our responsiveness, and our commitment to prioritising their needs.
How well has reaching out to your clients regularly to ask for feedback helped strengthen your overall relationship with them?
Clients seem to appreciate us reaching out and addressing their concerns. Each year we have found that our clients have provided us with constructive feedback that we could then use to make our firm better. Asking for feedback has also shown them that we think about the level of service we provide and that we are always looking to make improvements.
What would you say to other firms in the Specialist IP profession who may be on the fence about taking part?
Even if you don't win an award, you won't regret entering!
If this sounds like your firm, we encourage you to enter the Awards and start collecting client feedback. They are open to all sizes of intellectual property firm or any firms in the accounting, built & natural environment consulting and legal professions.
ABOUT THE CLIENT CHOICE AWARDS

The Awards are unique because they are based on client feedback. They reward firms and professionals for excellent client service, expertise in clients' area of need, innovation and superior client experience.

It is the only multi-profession and fully client-judged Awards anywhere in the world.

This year more than 300 firms entered and over 17,700 pieces of client feedback were collected and used to adjudicate the Awards.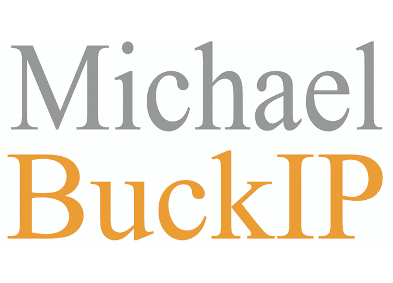 MBIP helps inventors and brand creators to protect their intellectual property assets.
Our firm regularly helps Australian businesses to successfully improve their IP position and add value to their enterprises. Our clients range from local companies, start-ups and individuals, to large international corporations.
Our team consists of highly experienced, registered attorneys with degrees in engineering and scientific disciplines, including biology, biochemistry, pharmaceuticals, physics, electrical and mechanical engineering, chemical engineering and materials science and computer science.