ArtMade Architects is a boutique architecture studio in Surry Hills, Sydney. In Client Choice Awards 2021, ArtMade's clients again recognised their excellent client service leading them to win the Best Architecture Firm (<$30m revenue) Award for the second successive year.
NAB is the Principal Partner of the Awards. This Award is presented in partnership with Deltek.
We asked ArtMade how important regular client feedback is to their business and what they attribute to their recent success in Client Choice Awards.
As a multi-year Winner in Client Choice Awards, what benefits has taking part brought your firm?
Feedback from the Client Choice Awards is an excellent source of information that allows us to optimise the performance of our practice in a strategic and smart way. We use the client testimonials as a tool to assure prospective clients and to help us maintain a competitive advantage.
What was the key factor in your firm's success?
ArtMade was founded in 2000 and has built up a significant level of trust with our clientele. We focus on solving each individual clients specific needs, constantly looking at areas where we can improve, are proactive with our communication and respond to industry changes. We strive to build up trust with our clients and make them feel part of the brand.
What have you done over the past year to ensure continuity of client service excellence?
Aside from the Client Choice Awards we have systems in place that ensure we receive feedback at the critical stages and milestones of all our projects. We find that clients are open to providing feedback, in particular what we could have done better. This is a great way for us to see things from the clients perspective and prompts us to implement new procedures and practices for the betterment of the client.
What is one lesson from your clients you have learned from the feedback you received?
To also prioritise and closely look at all of the positive feedback that we received, because if we don't know what is right we can't do more of it.
How well has reaching out to your clients regularly to ask for feedback helped strengthen your overall relationship with them?
By asking our clients to provide feedback we are communicating to them that we value their opinion and we care about what they have to say.
What would you say to other firms in the Specialist IP profession who may be on the fence about taking part?
The awards are a very professional, simple and cost effective way to obtain valuable client feedback. You will get a fresh perspective on your business and if you are placed in your category you can give your business an instant seal of approval, enhancing your credibility. This was our second year entering the awards, we found it be very valuable and rewarding, we will definitely be entering in 2022.
If this sounds like your firm, we encourage you to enter the Awards and start collecting client feedback. They are open to all types and sizes of built & natural environment consulting firm or any firms in the accounting, legal and intellectual property professions.
ABOUT THE CLIENT CHOICE AWARDS

The Awards are unique because they are based on client feedback. They reward firms and professionals for excellent client service, expertise in clients' area of need, innovation and superior client experience.

It is the only multi-profession and fully client-judged Awards anywhere in the world.

This year more than 300 firms entered and over 17,700 pieces of client feedback were collected and used to adjudicate the Awards.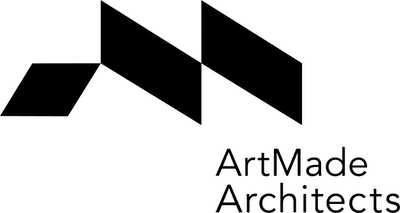 Since 2000 ArtMade's Surry Hills studio has focused on delivering quality design and exceptional customer service. The studio seeks a diversity in projects and has experience in small to medium scale residential and commercial projects with specialised expertise in early learning and childcare design. Our design philosophy is centred around creating functionally dynamic spaces, integrating sustainable design and contemporary materials to produce exceptional outcomes.